Author: Iliyana Braykova
Did you know that Gibelin Agency's first logo represents a human figure going down to a cellar in the shape of a vinyl record? Music and the underground scene have always been the heart and inspiration of Gibelin. In the first instalment of the series "Our Playlist", co-founder Dilyana shares her memories and experiences related to ten of her favorite songs, linking past, present and future.
Mila Robert – "Neshto grubo" (Something rude)
The first track on the playlist is a glimpse into the future. Next week the rising star of the Bulgarian indie scene Mila Robert is having a gig at the Bulbul bar for the very first time in Germany's capital. Dilyana shared, she was very excited about the concert because she feels deeply connected with the singer in terms of ideals. She thinks that both of them are women who, figuratively speaking, "open their beers alone", as the lyrics of the song "Neshto grubo", Bulgarian for "something rough", go. Also, they both represent their femininity and independence in their work.
Itso Hazarta – "Imam chovek" (I have a guy)
"Itso is a highly intelligent person and everything he says has a purpose", Dilyana says. The duo Gibelin knows Bulgarian rapper Itso Hazarta well and consider his concert in Berlin in 2019 to be one of last year's key events. Dilyana is sure that the lyrics of "Imam chovek", Bulgarian for "I have a guy", has come out exactly in the right moment. She thinks that it is relevant not only in Bulgaria, but in many other places, especially in the music industry.
Grigovor, Gena – "Falstart" (False start)
Gibelin's collaboration with Grigovor, Gena and Zhlach had a peculiar false start. Inspired by the idea of the Bulgarian-German student association "Hashove", the rappers nearly performed in Berlin last year. Things went as far as a date and location, but the negotiations didn't lead to success. Despite that, the hope that such a concert should happen someday is still alive. It is only a matter of time to find out what will happen in the future.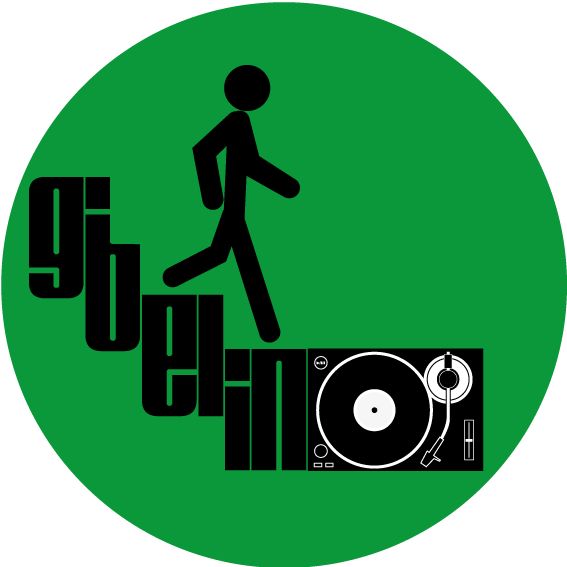 T.D.K – "Evren"
Bulgarian band T.D.K. is a part of Berlin-Sofia Connected, a project of Gibelin Agency which connects musicians and fans from Berlin and Sofia. Dilyana appreciates the band because they are amongst the few performers who evolve with such consistency and determination, and she is glad that they are starting to rise above the limitations of the underground. "Evren" is her favorite song of theirs, although she enjoys their newer tracks too.
Smallman – "Kamak" (Stone)
In order to strengthen the Bulgarian participation in the Berlin version of Berlin-Sofia Connected, Gibelin added the band Smallman to the concert's concept. In fact, this wasn't the start of this strong relationship. Smallman's first concert in the German capital was in 2015. About the song Kamak Dilyana says: "This song is very Bulgarian", in particular because of the lyrics by Bulgarian poet Boris Hristov which shine in the company of a discography full of English titles. In her opinion, this is one of Smallman's most stylish songs.
The Top Stoppers – "Letni noshti" (Summer nights)
Top Stoppers' song "Letni noshti", Bulgarian for "Summer nights" is the soundtrack of a memory full of challenges and excruciating cold. The concert of the hip-hop quartet in Berlin was one of Gibelin's earliest events. It came to life in 2014 in collaboration with "Hashove". Between 100 and 120 people gathered to fill up club Chesters. Here begin the memories which provoke mixed feelings for Dilyana to this day. She is grateful that the Top Stoppers themselves are such chilled out people because there were plenty of reasons for stress. Not at last because in the chaos somebody stole the handbag of the singer Yoko. Besides, Dilyana remembers: "I was a little pregnant, but very sick." Also, around December 8th the cold was so strong that choosing this summer song for the playlist has the function of warming up the memory as well.
Subcarpați – "Dă-i Foale"
"We've got a long history and have always wanted to work with them. We like each other a lot and support each other a lot." Dă-i Foale is one of her favorite songs, even though she can't name a single weak song by Subcarpați. The Romanians are one of the biggest partners and friends of Gibelin. They met thanks to Stroeja when in 2016 they organized two concerts in Berlin and Munich. After that, the relationship grew into two more gigs in 2017 and 2018. Who knows, perhaps this won't be our last meeting with the band from Bucharest.
Otonus – "Rakata"
Again in relation to Berlin-Sofia Connected Gibelin met Fresh who at this time played in the band Iah Moontra. Dilyana confessed that both her and the musician have strong characters and for this reason their work together proved unsuccessful, as much as they liked each other. However, Gibelin's co-founder likes his new project quite a bit and especially the charismatic female energy that his duet partner Niska Fitz brings in into the Israel-based project. For this reason Dilyana could not hide her happiness when recently Fresh reached out to her, wanting to solve former misunderstandings and sow the possibility of cooperation in the future.
P.I.F. – "Vali" (It rains) & 10. Ostava – "Besen" (Furious)
24.05.2015, Lido Berlin. The two big Bulgarian rock bands P.I.F. and Ostava had an exclusive concert in one of Berlin's best loved clubs. The audience welcomed them with great passion. For this reason, Ostava returned the very next year for a tour in multiple German cities. In Dilyana's mind both bands are inextricably linked. This idea became even stronger after their collaboration in Berlin which itself was inspired by another gig they had in Terminal 1 in Sofia. Among their many records the songs "Vali" and "Besen" are her favourites, although they aren't their biggest hits.