Autorin: Iliyana Braykova
Valentin ist die andere Hälfte im Kern von Gibelin. Meistens steht er im Schatten der Bühnenlichter und speichert die Emotionen von den Veranstaltungen klar in seiner Erinnerung. In Teil 2 der Reihe "Unsere Playlist", in der wir das Team der Agentur vorstellen, führt uns Gibelins COO Valentin auf eine Reise, die Ende der 80-er beginnt. Dies ist die Geschichte von Gibelin, eine Story von Liebe, Leidenschaft und mehr.
Wu-Tang Clan – Reunited
Seit er klein war, liegt Valentin Hip-hop am Herzen. Wu-Tang Clan waren die erste Band, die der zukünftige Konzertveranstalter live sah. Ein wundervoller Anfang – für Valentin sind sie die besten in der Genre. Er erinnert sich an sich selbst als einer von einer Gruppe Gymnasialschüler, alle gekleidet im Style der Szene, mit Bandanas an ihren Handgelenken und Köpfen. Heute lacht er über sein damaliges aussehen, doch er gibt zu, gerade das sei der Ursprung seiner jahrelangen Liebe zur Musik.
Massive Attack – I Against I
Nicht nur Hip-hop, sondern auch Trip-hop beeinflusst ihn stark. "Bis heute ist der geilste Konzert, das ich je erlebt habe, die Show von Massive Attack im Saal Festivalna vor vielen, vielen Jahren in Sofia." Valentin verbindet die Erinnerung mit zwei seiner nächsten Menschen. Der eine wurde später sein Trauzeuge und Pate seines Kindes, der andere ist der Autor des ersten Logo der Firma Gibelin, welches ihre Verwurzelung in der Underground-Szene manifestierte. Der Song I Against I hat Valentin nicht zufällig ausgewählt. Es gehört zum Soundtrack eines für Valentin prägenden Films. Blade wurde 1998 veröffentlicht und öffnete seine Augen für die "dunkle Seite der Kunst". In einer schwierigen Zeit für Bulgarien, in der der Zugang zu westlicher Musik und insbesondere zur Underground-Welt nahezu unmöglich war, zeigte Blade dem Publikum etwas ganz neues. Dies weckte die Neugier von Valentin und seinen Freunden. Im Nachhinein verbrachten sie viele Nächte im Hören von Radio "Darik Radio", um auf Audiokassetten die Musik aus der Sendung von DJ Steven aufzunehmen. Die Verbindung zum Film verewigte Valentin mit seiner ersten Tattoo.
Comfort Fit – Bit By Bit
"Dieser Song ist für mich ein Schicksalschlag. Er ist aber für nahezu alle unbekannt, sogar für Dilyana, obwohl er eng mit ihr verbunden ist." Club Mixtape 5 in Sofia, Ende April 2011. An jenen Abend traf Valentin seine Lebenspartnerin Dilyana, ohne zu wissen, was die Zukunft für sie bereitet hat. In den ersten Stunden des neuen Tages waren nur noch vier Leute auf der Party geblieben – Valentin, Dilyana und ihre zwei besten Freunde. DJ Comfort Fit, ein Berliner, möchte bereits Feierabend machen, doch Valentin wünschte sich eher etwas länger mit seiner neuen Bekannten zu reden. Als der junge Verliebte den DJ auf Deutsch bat, noch ein bisschen zu bleiben, war Comfort Fit einverstanden, für sie noch eine Stunde aufzulegen.
So, bit by bit, Schritt für Schritt, begann eine neue Liebe, die heute das Herz von Gibelin ist.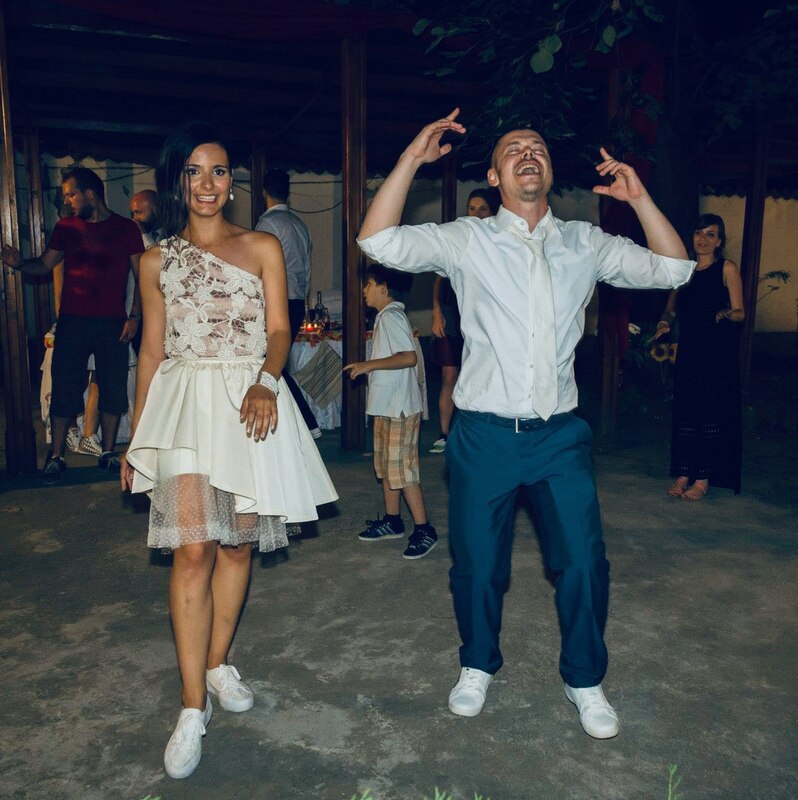 Technicolour, Komatic, Jayma – Stay
Einige Monate später, am 3. Dezember 2011, fand, wieder in Mixtape, Dilyana und Valentins erste Party als Promoter statt. Ihre Gäste waren Technicolour und Komatic, die bereits zu Beginn ihrer Karriere das Potenzial zeigen, führende DJs in der Genre Liquid DnB zu werden. Es herrschte ein großes Interesse an die Party und sie legte den Grundstein nicht nur von Gibelin Events, sondern auch vom Label Future Sounds of Sofia.
Valentin erzählt, dass nach dem Event die Beziehung zu den DJs sank bis sich letztes Jahr ihre Wege erneut kreuzten. Sie waren auf einer Party von Peter Rogers, der das Duo in Club Gretchen in Berlin vertrat. Valentin stellte sich vor mit der Erwartung, dass Peter sich nicht mehr an ihn erinnert. Doch stellte es sich heraus, dass die Party in Mixtape vor acht Jahren einen deutlichen Spur auch in der Erinnerung des DJs hinterlassen hatte.
Lenzman, Riya – Open Page
Am Start vom Label Future Sounds of Sofia, sowie von Gibelin als verwandter Organisation, entstand der Wunsch, den audiovisuellen Drum and Bass in Bulgarien zu promoten. Zu jener Zeit war das eine neue Herangehensweise an die Genre, da DnB-Partys bis dahin selten von wirkungsvollen Visualisierungen begleitet wurden. Der Aufwand, Lenzman nach Sofia zu bringen, dauerte Jahre, hatte jedoch bis zum Schluss höchste Priorität, weil er zu den größten Künstlern in dieser Musikrichtung gehört. Als die Veranstaltung endlich stattfand, waren Valentin und Dilyana schon nach Berlin gezogen. Sie verpassten die Party, erlebten sie aber leidenschaftlich von Distanz mit. Im Ausklang luden die beiden Future Sounds of Sofia nach Berlin für das Event Berlin-Sofia Connected ein. Die Veranstaltung ließ die urbane Kultur Berlins und Sofias, aber auch von der englischen und der deutschen DnB- und Technoszene beeinflussten DJs aufeinander stoßen. Club Void war völlig überfüllt.
Valentin betont wieder, dass der Underground grundlegend für Gibelin ist. Er hofft, dass es immer Platz und Möglichkeit für solche Passion Projects gäbe.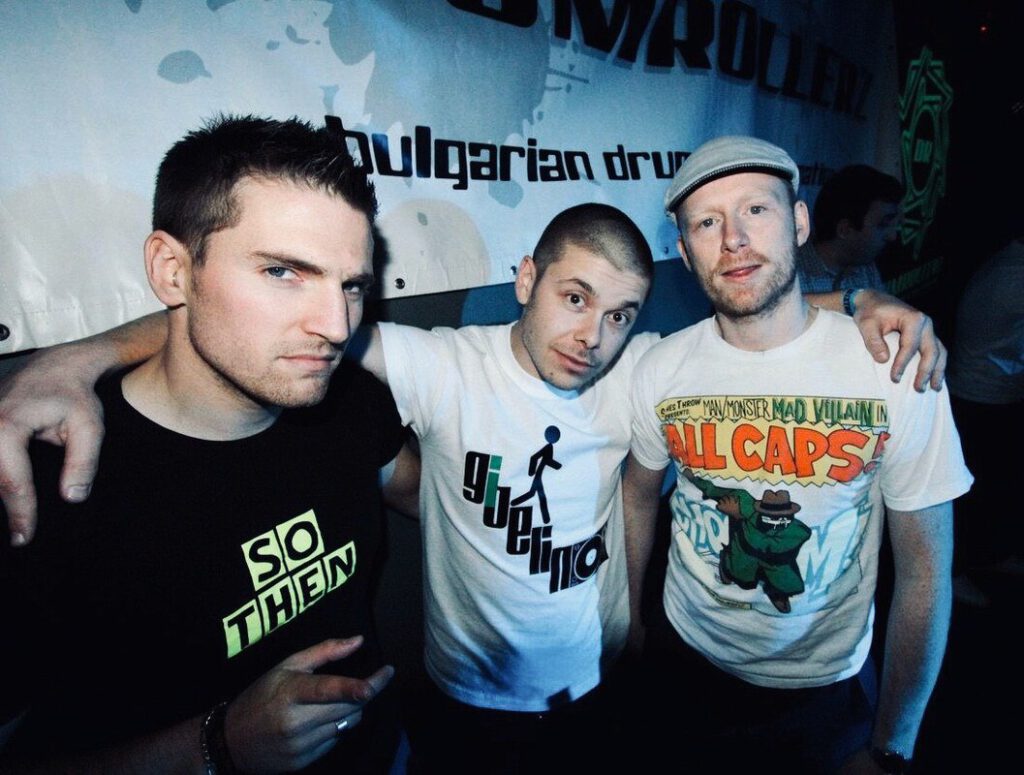 Faithless – Sun to me (Mark Knight Remix)
Mark Knight zu hören fühlt sich für Valentin genauso an wie die ersten Sonnenstrahlen am Strand zu spüren. Im Prozess seiner Orientierung in Richtung elektronischer Klang begann er auf Open-air-Partys zu gehen. Als er Dilyana kennengelernte, wollte er diese Emotionen auch mit ihr miterleben. Valentin hat Sun to me zu Gibelins Playlist hinzugefügt, weil einer der zentralsten Pläne für die Zukunft der Agentur die Realisierung eines Open-Airs ist, sei es am Meer oder im Gebirge.
OGI 23, 100 Kila – Tri prasta uiski (Drei Finger Whiskey)
"Wieso dieser Song? Wahrscheinlich hätte ihn auch Dilyana ausgewählt, hätte sie mehr als 10 Tracks zur Verfügung gehabt." Das Konzert von OGI 23 ist eine von Gibelins ersten Veranstaltungen in Berlin und ist eng mit der Wiedergeburt der studentischen Organisation "Hashove" verbunden. Valentin ist stolz, dass Dilyana, er und eine ganze Generation Studierenden mit ihrer Tätigkeit zum Fundraising und dem Schaffen eines Schwungs für den Verein beigetragen haben, dank dem die heutige Welle junger Menschen erstaunlichen Erfolg mit ihrer Arbeit hat.
Das Lied "Tri prasta uiski" (Drei Finger Whiskey) ist eine Erinnerung daran, dass das Konzert der Band in Kooperation mit der Bar "Petak" aus Sofia erfolgte. Die Barkeeper tourten in Berlin zusammen mit der Hip-hop Quartät.
Eine lustige Tatsache ist auch, dass Whiskey das Lieblingsgetränk im Team von Gibelin ist.
Oratnitza – Male le
Valentins Beziehung mit Oratnitza hat einen professionellen und zugleich einen emotionalen Charakter. Einerseits hatte die 2019-Tour in Deutschland und Luxemburg riesigen Erfolg. Sie wurde von Gibelin organisiert und zählt bis heute als eine unvergesslich lustige Erinnerung. Andererseits war Oratnitza die Band, die auf seiner Hochzeit mit Dilyana performte. Die Jungvermählten wollten so sehr, dass gerade sie ihre Gäste unterhalten, dass sie den Termin gemäß den Plänen der Gruppe verschoben.
Ivan Shopov, Avigeya – Chichovite konye
Valentin hatte mehrmals das Vergnügen, mit diesem Künstler zusammen zu arbeiten: "Ivan Shopov ist ein außergewöhnlicher Mensch, unglaublich begabt, wahnsinnig motiviert. Ohne Zweifel ist er einer der herausragendsten bulgarischen Künstler." Ivan Shopov legte 2016 auf der Afterparty des Konzerts von Smallman, zu denen er damals noch nicht gehörte, in Hangar 49 in Berlin auf. Die Zusammenarbeit wuchs zu Freundschaft und bereits bei seinem Auftritt erzählte Ivan Valentin leidenschaftlich über den Prozess der Kreation seines damals noch nicht veröffentlichten Albums Kanatitsa. Unter den ersten zu sein, die seine neue Musik gehört haben, war ein einzigartiges Erlebnis.
S.A.R.S. – Perspektiva (Perspektive)
S.A.R.S. ist eine der Bands, die Gibelin persönlich und professionell am meisten beeinflusst haben. In ihrer gemeinsamen Historie nehmen die zwei Tournees der Band in Deutschland und die Zusammenarbeit mit den Kulturzentren einen besonderen Platz ein. Für Valentin sind S.A.R.S. wundervolle Musiker und ihre Konzerten sind Gibelins erfolgreichste Kollaboration mit Stroeja. Er erinnert sich lebhaft wie, als die Serben in Stuttgart spielten, über 500 Zuschauer im Rhythmus des Liedes Perspektiva sprangen und hüpften. Genau wie im Kino!
Nun schauen wir in die Zukunft in der Hoffnung auf viele neue musikalische Erfahrungen im Geist unserer Playlist. Wir werden weiter so die Liebe für die Musik und die Leidenschaft für das Publikum vereinen.